#EmbraceEquity: Myerscough celebrates International Women's Day
Published

Wednesday 8 March
Myerscough is proud to provide opportunities to women across the land-based, sport, science and engineering sectors, including through a range of industries where females are under-represented.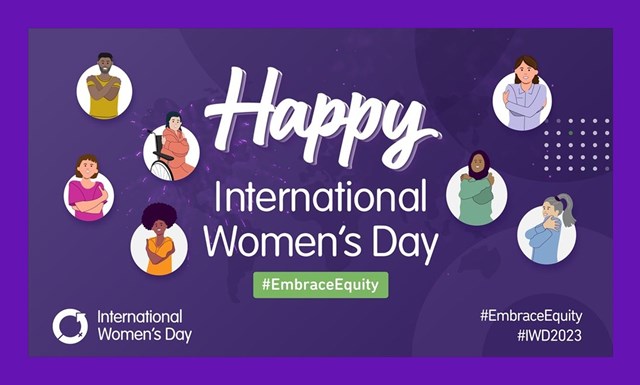 International Women's Day is a global day celebrating the social, economic, cultural, and political achievements of women. The day also marks a call to action for accelerating women's equality.
The theme for 2023 is #EmbraceEquity. 
The aim of this year's International Women's Day is to get the world talking about Why equal opportunities aren't enough. Individuals start their journeys from different places, so true inclusion and belonging require equitable action.
Lisa Hartley, Director of Student Support and Welfare, said: ''It is a time to reflect on the theme for this year, celebrating women's achievements and raising awareness of the bias that exists in our communities.
''Our College is committed to our FREDIE Principles and values the achievements and contribution of all members of our community.''
Click these links below to read just a small selection of achievements of our female students and staff:
Myerscough student selected for England Colleges hockey squad
National award recognition for Myerscough equine tutor
Agriculture student challenges industry leaders at NFU fringe event
New cutting-edge vet nursing programmes receive formal RCVS accreditation
Myerscough creative writing competition a success
Congratulations to our first ever Myerscough Gold Award winner!
Myerscough equine student to represent her country in the Youth Equestrian Games
Unforgettable Tour experience 'on the bag' for golf student Issi
Joy as degree students submit final dissertations
Myerscough staff set the standard with Advanced Teacher Status