Myerscough golfers get in the swing with BUCS league success
Published

Thursday 9 March
It's been a great year on the course for one of University Centre Myerscough's golf teams, winning their BUCS league.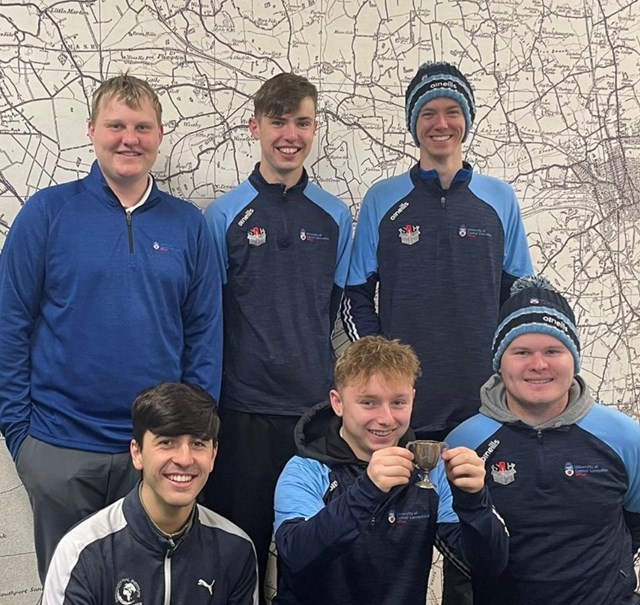 League matches are played in a six-ball format, and three teams, all from Myerscough, play under the banner of UCLan. The second team has won the British Universities & Colleges Sport (BUCS) Northern Conference League 1A Championship title.
Over the years the programme has seen huge success on the course, enhancing its reputation as the teaching programme continues to go from strength to strength, aided by a support network of individual and team coaching.
Members of the squad are all studying either Foundation Degree or other courses in Golf Management and Performance programmes. In partnership with the University of Central Lancashire, the courses on offer allow students every opportunity to move into course management or to become professionals themselves.
Rick Daniels, Myerscough College and University Centre's Golf Performance Director, said: ''Thank you to those who have kindly and generously supported our team's efforts throughout the year.
''Our goal is to continue our high levels of team performance and hopefully secure more titles in the coming years.
''The students put a lot of their own resources into the course on top of tuition fees, and our highly successful programme, in terms of achievement both academically and on the course shows we are a very attractive proposition.''
For details of study programmes in golf available at both further and higher education level, CLICK HERE