Here is a selection of our sector-leading expert academic staff from across our land-based, sports, science and engineering provision.
Zulakha Desai
Assistant Principal – Higher Education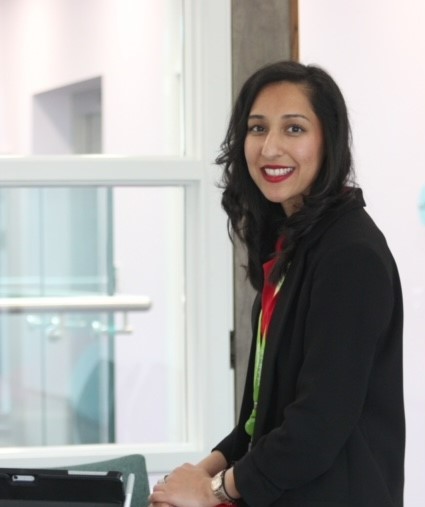 Zulakha Desai is the Assistant Principal for Higher Education at University Centre Myerscough (UCM) and is responsible for the strategic direction of curriculum, performance and research across the provision.
With a BSc (hons) in English Language and Linguistics and Geography, followed by two masters, an MSc in Development Management and MA in Education Management respectively, Zulakha also achieved her teaching qualification at masters level. As a social scientist, research titles include 'investigating the public's perception of participation and awareness of blood donation, particularly in the BAME community' and 'the extent of creativity within teaching and learning, whether creativity can truly exist in pedagogical practice in a curriculum is prescriptive'.
As well as working in the private sector, Zulakha studied full time for her undergraduate and postgraduate qualifications. Once completed, she entered the education sector teaching FE and HE. Zulakha quickly progressed into management, starting with working in the quality team at a FE college.
She was a one of a group of select experts who encouraged greater levels of collaborations with improved quality processes to improve the reinspection outcome for the college.
Zulakha soon progressed to being the Head of Higher Education at another institution based in Yorkshire and alongside the strategic development across five campuses, she was heavily involved in the development of the £14 million restoration project of a new state of the art Higher Education campus. The collaborative partnership between curriculum, the estates team and the external construction company was key to the success of the design of the classrooms and industry standards workspaces. The new campus is a fantastic legacy and vital for the future of education.
Zulakha represents UCM on committees and board representations with our strategic Higher Education partner, as Vice Chair it maintains strong relations between the two institutions.
Recently, Zulakha presented a paper at the international Education Research conference at the University of Oxford in 2022, the title of her paper is based on her thesis 'the impact of an Ofsted reinspection' and her doctoral thesis is nearing completion.  Another milestone includes being appointed to panel of academic experts in learning and teaching to carry out Teaching Excellence Framework (TEF), assessments with the Office for Students (OfS).
Brett Aspinall
Lecturer in Photography & Researcher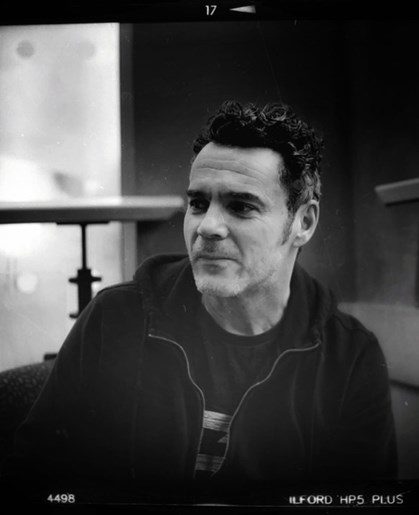 Photographer Brett Aspinall has been a lecturer and researcher at Myerscough since 2003 and has an established background in printmaking (screenprinting and linocut printing). 
He graduated with a BA(Hons) in 1993 and Masters Degree in Photography (Dist) in 2018 from the University of Central Lancashire. Current lecturing specialisms focus on both digital and traditional analogue forms of photography, regularly delivering research seminars on contemporary and historical photographic processes with personal photographic research projects assessing the ongoing effects of climate change on coastal sea defences around the British Isles. 
Research seminar presentations:
Myerscough Annual Research Conference 2017, 2018, 2021.
Presentation of research for 'Climate change and coastal hotspots - a multidisciplinary approach' UCLan Engineering Innovation Centre March 2022
Exhibitions of photographic work:
Lancaster University - 'Photography and Printmaking' June 2016
Harris Museum Preston - 'Streets of Change' Photography Oct 2017
PR1 Gallery Preston - MAP Collective Photography Exhibition May 2018
Fieldwork Symposium MAP Collective Photography -UCLan Oct 2018
Harris Museum Preston - 'Beautiful and Brutal' Photography Sept 2019
MA Photography Alumni Exhibition - 'The Hive' Blackpool March/April 2023
Dr. Andrew Hirons
Senior Lecturer - Arboriculture
Andrew D. Hirons is a Senior Lecturer in Arboriculture at Myerscough College, UK. He began his career in arboriculture as a climbing arborist and plant health care technician, gaining experience in Australia, America and the UK before joining the arboriculture department at Myerscough College in 2004. As well as acting as a Course Tutor for the Online Foundation Degree in Arboriculture and Tree Management, he teaches modules relating to tree biology, tree establishment and tree management. His current research activity is motivated by the need to create resilience in our urban forests, and is focused on using plant traits to inform species selection for urban environments.
Tree Selection for Green Infrastructure is now available to download (link below). This digital guidance aims to help you select appropriate trees for your planting scheme. A series of chapters provide a commentary on the interpretation of this guide and tree species selection for green infrastructure. Specific information on over 280 trees, illustrated with over 800 photographs, is included in the Tree Profiles section. A Tree Selector tool also helps you identify candidate trees by a range of criteria.
Charlotte Brigden
Assistant Head of Equine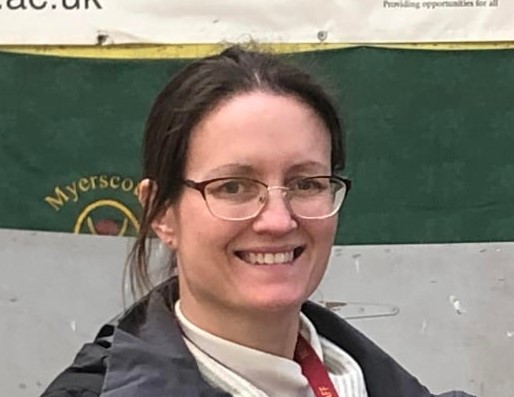 Before moving into teaching, Charlotte worked in the practical equine industry, including at an Olympic Dressage Rider's yard, a leading sports horse stud and the Thoroughbred Rehabilitation Centre (now the British Thoroughbred Rehabilitation Centre). She then moved into the commercial sector, working as Research and Development Coordinator for Tangerine Holdings.  
Charlotte's current and previous research projects include biomechanics focussed studies collaborating with Professor Sarah Hobbs from UCLan; an example of which was an analysis of risk factors for falls in eventing (a PhD project), a project that analysed data from British Eventing.    
She is now a PhD student, part of the People and Animals and Their Health in Society (PATHS) research group at the School of Veterinary Science, University of Liverpool.  Her PhD study, titled "Horse owners' lived experiences of the death of a horse", aims to conduct a detailed examination of the impact of horse deaths on owners with the intention of providing a better understanding of this experience and ways in which owners can be better supported.   With colleagues from the PATHS group, she's recently completed a project funded by The Horse Trust that explored leisure horse owners' perceptions of quality of life.  
She also works closely with the Advancing Equine Science Excellence group to supervise student and staff projects on behalf of industry partners.  Previous projects have included an analysis of the impact of the Covid pandemic on Riding for the Disabled Association's stakeholders, and project with The British Horse Society investigating the impact of the pandemic on calls to their advice centre.  A current project with The Horse Trust examines the horse health records of the centre's past and current residents. 
Louise Bell
Senior Lecturer – Animal Studies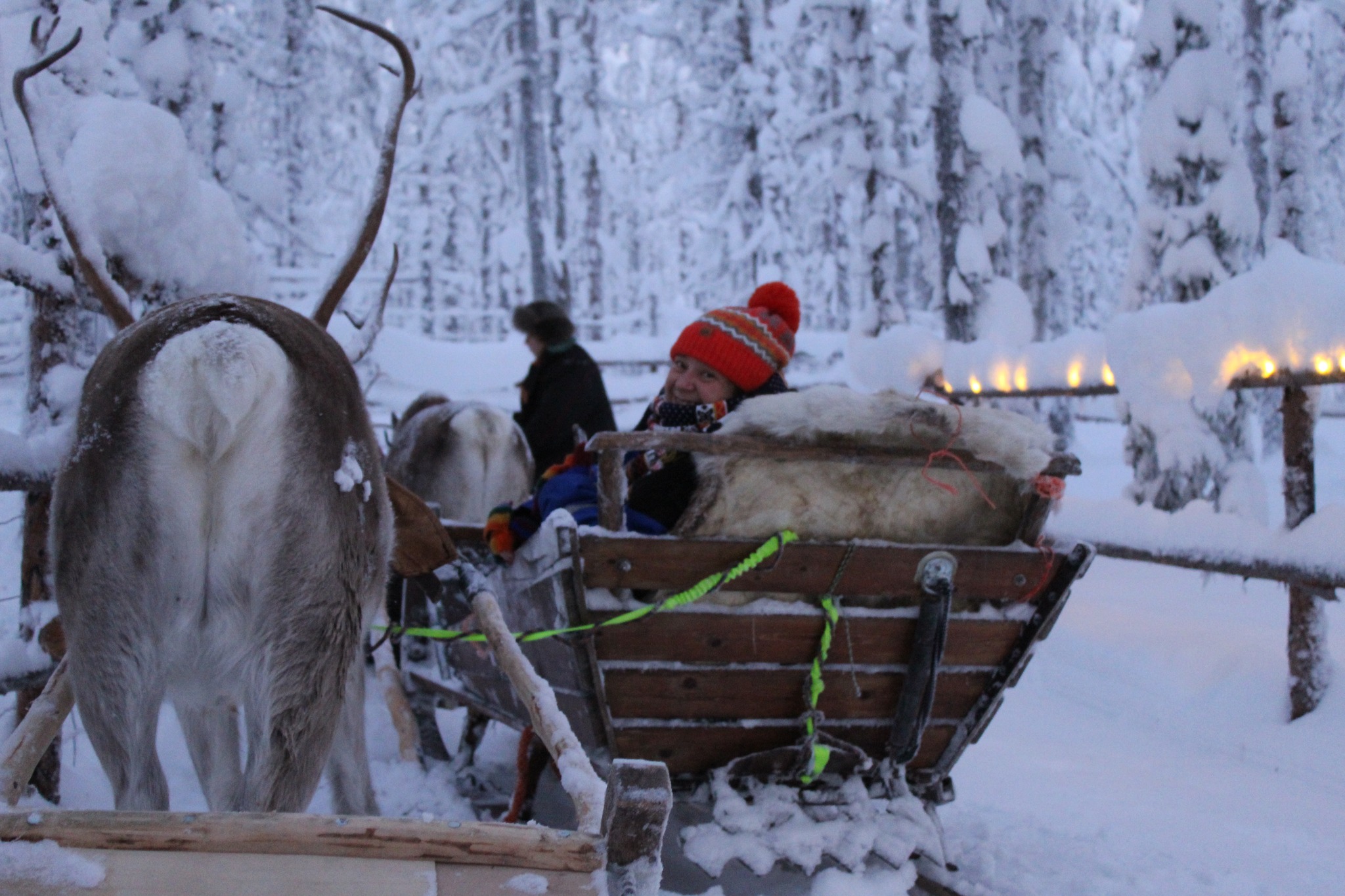 Louise Bell is a senior lecturer in Animal Studies and the research lead for the Welfare of Managed Animals research strand. She began her career within the hospitality industry after completing a BA (Hons) in Applied Social Sciences at Edge Hill University and then moved into the animal industry shortly after.
Louise joined Myerscough College in 2004 on the FdSc Welfare of Animals (Nursing) course, topping up to the Level 6 final year of the BSc (Hons) Animal Behaviour and Welfare.
Upon completion of this, Louise joined the education team at Blackpool Zoo as an education officer moving then into research and conservation whilst completing her MSc Biodiversity and Conservation at the University of Leeds in 2010. Louise has since completed a Postgraduate certificate in education at the University of Central Lancashire in 2014 and in Applied Wildlife Forensics at The University of Chester in 2016. With a very active research mind, Louise completed her Fellowship of the Higher Education Academy in 2018 and has since been involved within zoo and aquarium research across European collections.
Louise's research interests are greatly varied working on many zoo-based projects including measuring stress indicators of captive Panthera species (tigers and leopards for example), assessing the effectiveness of breeding programmes of endangered species including viverrids, Xenarthra's and venomous snakes and evaluating environmental enrichment for a wide range of taxa. Louise commenced her PhD study with The University of Reading in September 2021 and is currently undertaking her research part time entitled 'The use of wildlife in traditional medicine' using ethnographic desk-based publications and global trade data on endangered species.
Publications:
Bell, L and Weiss, M. (2022) Chapter 9: The Behavioural Biology of Marine Mammals. In Rose, P. (2022) (Eds) The Behavioural Biology of Zoo Animals. CRC Press; London.
Bell, L. and Hesketh, S. (2020) Mastiff Breed Mortality: A study of owner experience, dog age and life expectancy. Veterinary and Animal Science, 13, 100194: 1-11. https://doi.org/10.1016/j.vas.2021.10019