Arran the Wildcat is purr-fect for conservation programme
Published

Wednesday 3 Nov 2021
A rare Scottish Wildcat from Myerscough College's Animal Studies Centre is set for new home as part of a conservation programme.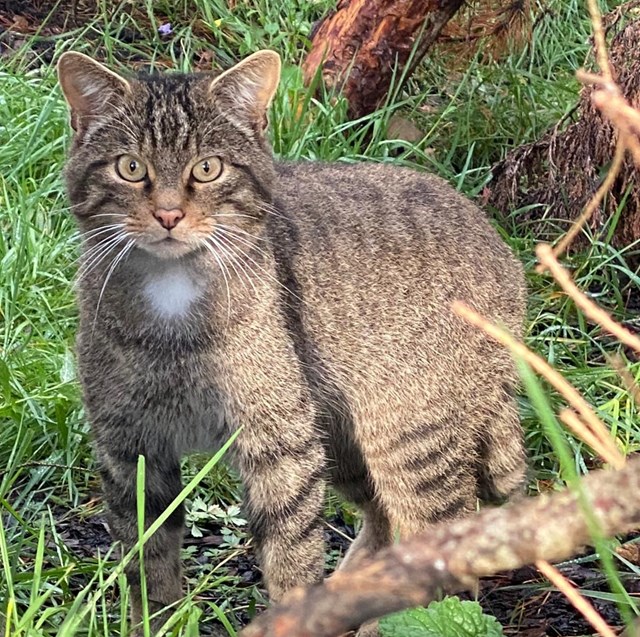 For a number of years, Myerscough has been a contributor to the Scottish Wildcat national conservation plan. Animal students at Myerscough also have the privilege of these iconic animals being part of the College collection and learning about them.
Myerscough College plays a key role in the conservation of Britain's most iconic native predator. There aren't many of these elusive cats left in the wild, with some estimates at less than 100, and this work goes a long way to ensuring their survival.
Two-year-old Arran had to undergo extensive health screening in preparation for moving up to the breeding centre at Kingcraig, in Scotland, where he could become an integral breeding animal for the conservation programme.
Myerscough has been working with College Fellow David Barclay, Saving Wildcats ex-situ conservation manager and coordinator of the UK conservation breeding programme at the Royal Zoological Society of Scotland, to facilitate the move.
Ursula Jeziorski, Head of Animal Studies at Myerscough College, said: ''Whilst all of his haematology and parasitology screens came back normal and clear we still had to wait for the project conservation veterinary team to give the go-ahead and clear him for the move.
''That clearance has now come and his enclosure at the breeding centre has been signed off, where he had to spend some time in quarantine on arrival.
''This really is an exciting time and although we are not a breeding centre we have had the privilege to care for a unique individual since we became stakeholders and welcomed our first four wildcats back in 2016. They are all incredibly special and unique.''