Another tree-mendous Myerscough Arbor Day
Published

Wednesday 8 February
Myerscough College has hosted a special day of celebration of all things trees, in the fourth 'Arbor Day UK'.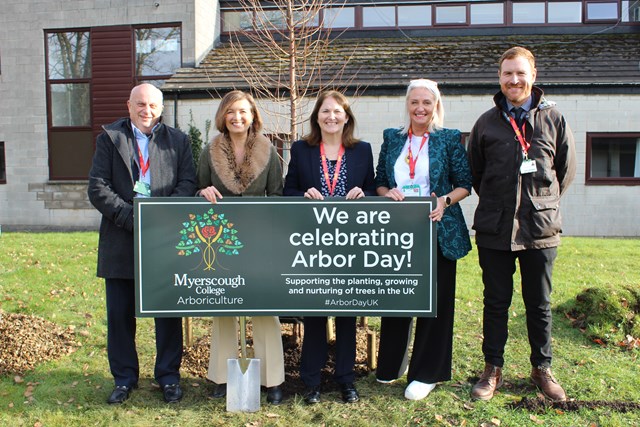 The annual event a huge celebration of trees, those that work with trees (arborists), and recognition of a hugely important global industry.
The day featured a number of VIP guest speakers, including: John Parker, Arboricultural Association; Thomas Fairhurst, ADAS; Joshua Corbett, RHS; Kit Hardy, TMA; Michelle Ryan, Transport for London; Peter Wharton, Wharton Natural Infrastructure Consultants; Jason Hasaka, Jon Banks and Patrick Neech, Bartlett Tree Experts; Matt Parratt, Observatree; Becki Gawthorpe, Forestry Commission; Beccy Blackman and Kate Holbrook, CTC Recruitment; Nick Potts, Arb Jobs; and Hannah Cook, Green-Blue Urban.
The day also saw an official tree planting event at the centre of the College campus to mark the occasion, where special guest Sharon Durdant-Hollamby, President of the Institute of Chartered Foresters, was invited to plant a swamp cypress.
[VIDEO]
Duncan Slater, Senior Lecturer in Arboriculture, said: ''This planting marks our fourth Arbor Day.
''During Covid we had to have two digital events, so it's great to have it back as a live event, it's so much better to meet people face to face.
''Sharon is a stalwart of arboriculture and good practice over many years, and we congratulate her for her career achievements.
''She also donated the tree, which we are planting today.''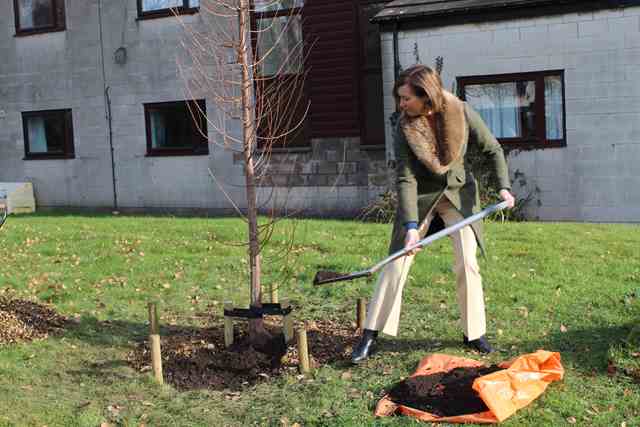 Sharon Durdant-Hollamby, Vice President of the Institute of Chartered Foresters, said: ''Thank you so much for inviting me, it's a real privilege to be here today. Myerscough is a fantastic learning centre for arboriculture.
''We urgently need new arborists coming forward every year, the industry is desperate, the planet is desperate for your skills, so thank you to (the students) for being passionate about what we do.
''People don't realise how important and urgent it is to raise awareness of trees, the need to plant them and deliver good care of them. We do everything we can to do this as an institution and as part of this day we can share the fact that trees matter and arboriculture is a great career.
''Never before has it been so exciting to work in our industry, especially given that tress are part of the climate emergency solution. It's critical for all our wellbeing.''